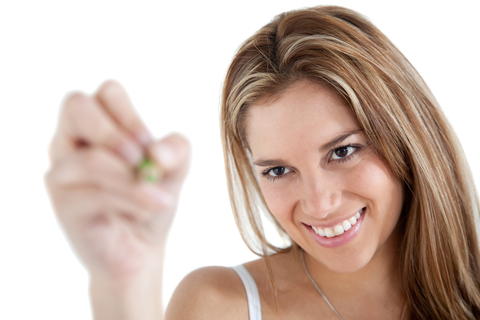 Folks are now resorting to the various ways of losing weight. Some are hooked on diet delivery programs where the food is pre-portioned; while some are into heavy physical workouts to sculpt their body to perfection. Almost everybody is into some serious weight loss plan. Everybody just wants to get healthier these days. Read also: Pre-portioned food plans by Bistro MD helps weight loss
This Weight Loss Trend
Adding to this long list of weight loss plans and routines, is another promising trend. Nowadays, more and more folks are starting a food diary to help drop the pounds. They have been writing down every single food they eat. It has worked wonders. One person that can attest to this is Charmaine Jackson.
Her weight hit 260 lbs. She had to control her emotional eating but she didn't know how. Then she started a food diary and it eventually worked out for her. She literally wrote down her diet.
Soon as she started a food journaling, the weight started to drop. Although she had started to exercise a bit, journaling her food intake really got her to exercise regularly, eat better, and sleep more."
She has been keeping track of her food intake for the past five years. Hence, she has lost more the 100 lbs. The food diary she has been keeping is definitely working and she has no intention of stopping it.
Starting A Food Log
While Charmaine has been writing down her diet for the past five years, a food log doesn't necessarily have to last that long for it to be effective. A registered dietitian recommends writing down every single food morsel that's taken in. Doing this at anytime is the best way to start to start a food diary.
Other Ways To Do It
There are other ways to keep a food diary. If the writing part takes too much time, there are food diary apps that be downloaded.
Here are a couple of food tracking apps to consider:
• Calorific
• The Eatery
• Evernote
• Lose It!
• My Fitness Pal
• My Food Diary
• MyNetDiary
• MyPlate by Livestrong;
• Speech-to-Text;
• Nutrition Menu
So if a writing a food diary sounds too complicated, then these food tracking apps can definitely come in handy.
An Effective Way To Lose Weight
Keeping a food dairy is definitely one effective way to lose weight. According to studies, documenting food intake can really help people lose more weight. The findings show that folks that have kept a food log were able to lose more than those folks that did not keep a food log. Read also: Diet-To-Go provides pre-cooked diet meals for weight loss
Keeping a food diary definitely sounds like a good way to get back in shape. But one of the reasons as to why this weight loss trend works effectively is because of the accountability factor behind it. People that have kept a food diary are empowered to take control of their eating habit. This definitely puts emotional eating in the back seat.
There are definitely more than enough ways to lose weight. But it seems like keeping a food diary can really motivate and inspire the dieter to take a more responsible approach to weight loss. Keeping a food diary or tracking down food intake is, no doubt, one of the safest ways to get healthy these days.